INNOVATION. BY DESIGN
Through years of learning and honing our craft, we built ourselves an industrywide reputation for innovation and reliability. We make it our mission to stay on top of the latest trends, research and quality solutions. Our partnerships with top industry suppliers are strong and continue to grow. And our vast portfolio means you get the benefit of a perspective that's far-reaching and laser-focused on proven methods. The result? A better workspace. Inspired, functional and built for today's standards.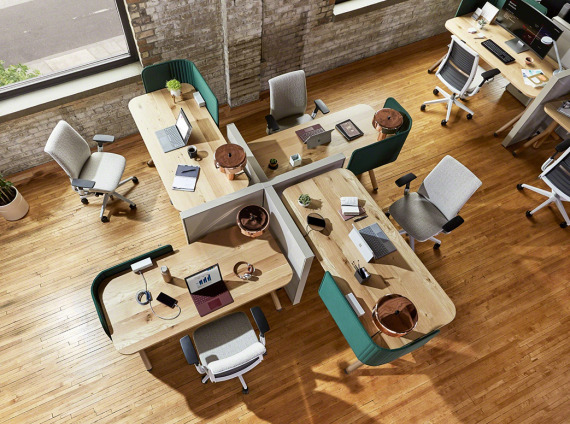 STEELCASE PARTNER
Scott Rice is Steelcase's Kansas City Dealer Partner. With For over 100 years, Steelcase has helped create great experiences for the world's leading organizations. They offer a comprehensive portfolio of architecture, furniture and technology products and services designed to unlock human promise and support social, economic and environmental sustainability. They are globally accessible through a network of channels, including over 800 dealer locations, and their brands and partnerships (including Steelcase, Coalesse, Designtex, PolyVision, Turnstone, and Blue Dot) help create great experiences wherever work happens.
SMART, INNOVATIVE, INSPIRED AND INTEGRATED.
Scott Rice is comprised of a unique family of interdependent companies that combine to offer complete solutions. Each company is an expert in its field and each brings its own set of highly specialized skills to offer fully integrated planning, tenant finishes, technology, construction, accessories, move management and furniture. Current collaborating companies include: Scott Rice Office Works, Commercial Installation & Construction, Facility Management Services Group and Image Flooring.